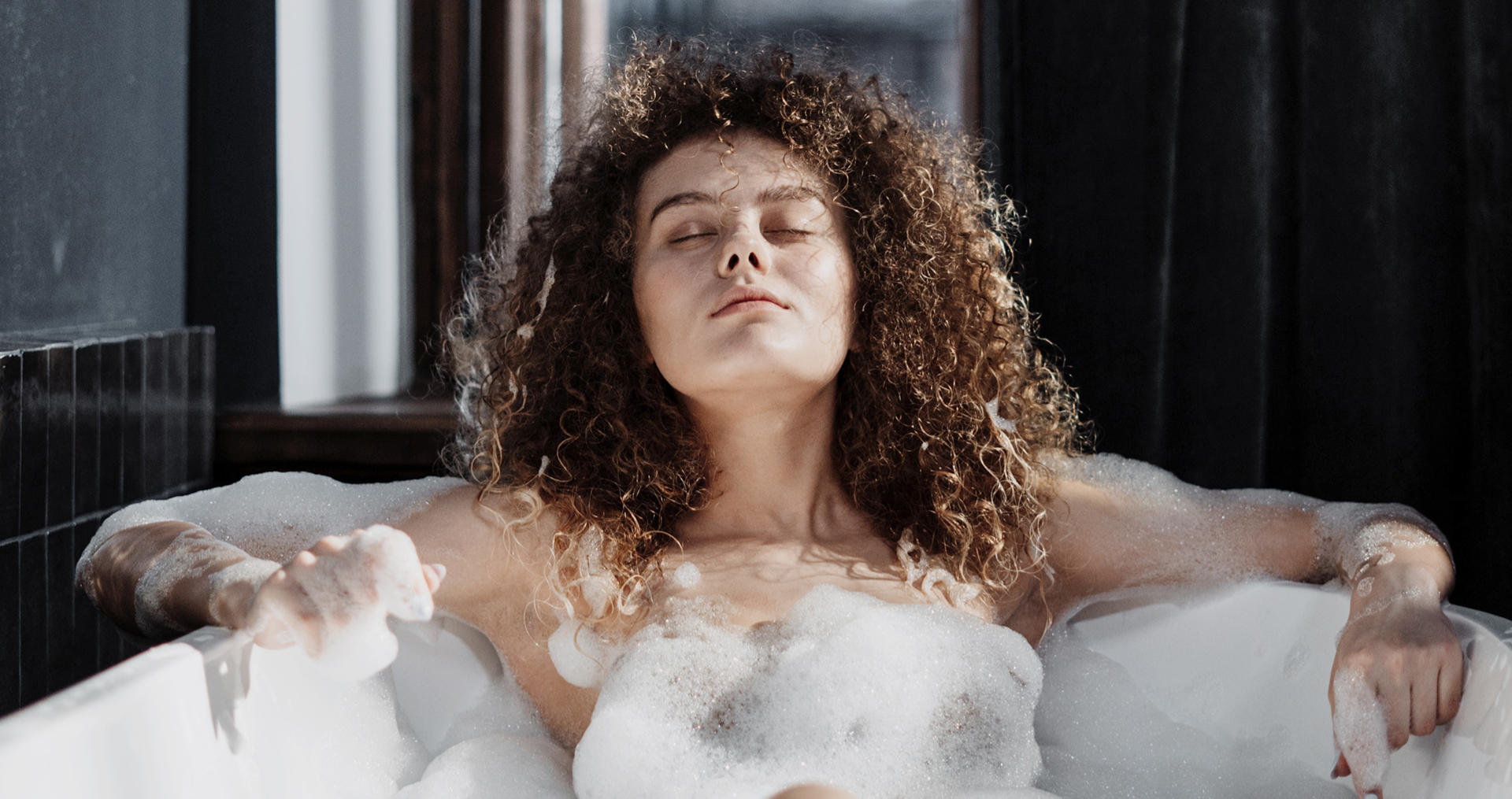 AUTHENTIC HOME SPA
Here's our top five, spa worthy, self-care products that help recreate that blissful authentic spa experience at home to leave you feeling thoroughly pampered from top to toe.
Professional Spa Dry Body Brush + Detachable Curved Handle
Indulge in an invigorating Dry Body Brush treatment before your shower with our sustainably sourced, FSC® Certified Beechwood Brush made with pure cactus bristle. The cactus bristles have been uniquely cut to form a soft curve which helps to work smoothly over your body contours for ease of use and maximum benefits. Dry Body Brushing is a great way to exfoliate whilst stimulating the lymphatic system to aid detoxification and naturally encourages blood flow to the surface of the skin which flushes the skin with essential nutrients for a beautiful, radiant glow.
Olive Wood Facial Brush
Revive tired skin whilst relieving facial tension with a dry facial brush treatment. Our Premium Facial Brush is carefully crafted with sustainably sourced Olive Wood. The natural bristles gently work to stimulate the lymphatic system to detox and help release impurities whilst helping to flush skin tissue with essential nutrients leaving your skin with a radiant, healthy glow.
Professional Spa Foot File
Don't forget to show your feet some love! Our Professional Spa Foot File is crafted with FSC® certified Beechwood. The unique curve of the foot file works in harmony with the contours of your feet and is coated 360° with Ceramic Micro Crystals which works effectively at removing dry, hard skin and rough calluses leaving your skin feeling silky smooth.
100% Natural Honeycomb Sea Sponge
Enrich your cleansing experience with our finest quality, silky soft, Natural Honeycomb Sea Sponge which is sustainably sourced from the depths of the Mediterranean Sea, where the cooler temperatures and greater depths grow a naturally strong, dense sponge. Sea sponges are extremely gentle on the skin and hold an incredible amount of water. The smallest amount of your favourite cleansing product creates a luxurious, rich lather for the ultimate indulgent, cleansing experience.
Bamboo Lavender Eye Pillow
Relax and Unwind with our reusable, silky soft, bamboo fabric eye pillow filled with aromatic lavender and rice. Lie back and enjoy the benefits of the natural compress as it softly moulds to the contours of your face with a gentle weight, helping to soothe and relive tension around the eye areas whilst the mellow scent of lavender deepens relaxation.